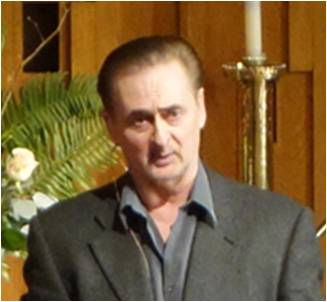 Active Imagination as an Organ of Truth
In our modern world, we often speak of the five senses as organs of perception for discovering truth. Historically, every civilization has included a sixth sense for discovering Truth --- Active Imagination. Today, most people see the work of imagination as separate from the "real world." We will see that imagination is an organ for perceiving Truth, both as spiritual knowledge and scientific research.
Michael's approach is from a full-life experience and he can relate to a wide range of people. He has a way of communicating to those at the top of their game and those ready to quit. Life is educational, each morning presents an opportunity to begin anew. He has taught at the graduate and undergraduate levels and has a proven ability to inform and inspire students ranging from the informal beginner to the serious scholar. Students and audience members frequently comment on his depth of scholarship, personal approach, and sense of humor.
Michael has studied and taught the classical religious texts from many religious traditions and is a very effective teacher of spiritual concepts. He has studied Jungian Depth Psychology and universal mythologies as well. For more information, visit michaelbogar.com.
Guest Musicians: Becky Thatcher & Matt Corey
Matt and Becky bring their expressive arts ministry to many Unity and CSL churches in the Seattle-Tacoma area. They have each served as local and regional music and choir directors, arts team leaders, soloists, and each have worked with influential local and national New Thought artists over the last two decades. They share their faith and love through music, humor, and harmony.