"The Energy of God"
Charles Fillmore, co-founder of Unity, defines Strength as the "energy of God." Rev Joanna Gabriel will discuss how strength is showing up in this chaotic world and how awareness of it can give us hope in these times.
Joanna's life and work experience include serving as the Director of Education and Worldwide Communications for the ReCreation Foundation, supporting the work of Neale Donald Walsch, author of the Conversations with God books. She is also an ordained New Thought minister and, serving in a chaplaincy capacity, has had the opportunity to support patients and families in a hospital setting. Rev. Gabriel currently serves as the Spiritual Advisor for the Unity church on beautiful Whidbey Island.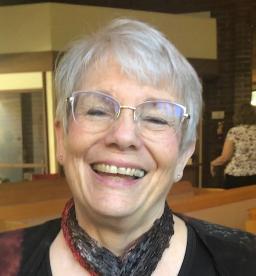 Guest Musicians: Claire Favro & Hank Payne
Hank and Claire, married and based in Poulsbo, interpret contemporary and standard tunes, dig into traditional or composed mountain music, share Hank's original songs and hope you feel it—in the heart, in the funny bone, in the memory of who you are and where you came from. (Videos, sample tracks, and more at www.hanknclaire.com.)
For the Zoom login links, subscribe to our newsletter here.